Initialled aprons for those vital kitchen helpers. 
Personalised aprons
Colours available: Red, Green, Blue, Yellow or Pink – dots or stripes. With a useful pocket and wooden spoon, all set for kitchen fun.
6-8yrs (Approx length: 58.5 cm)
One initial. Includes wooden spoon.
£20.95
3-5yrs (Approx length: 53 cm)
One initial. Includes wooden spoon.
£20.95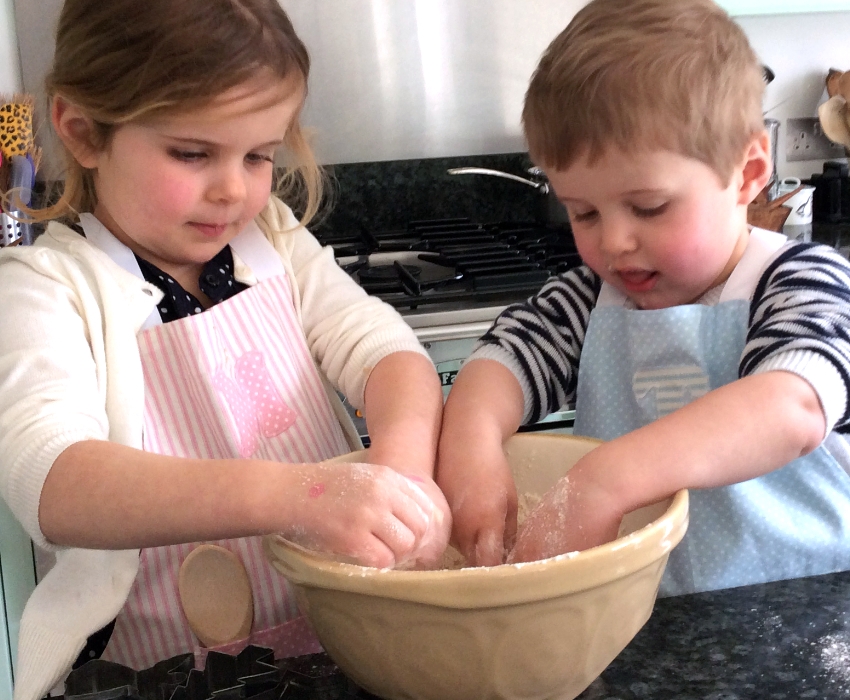 How to make an order
Please call or email me to discuss the choice of fabrics, styles and products.
If emailing, please include your telephone number so I can call you back. 

I just wanted to say how impressed I am with the lovely quality. The swim bag is even nicer than I remembered and the towel is lovely and thick.

My rabble of children have all been lucky enough to have been given personalised towels by you – so we have enjoyed your work for over 16 years.

We were given two of your lovely towels as a wedding present and would like to order some more.