Colourful cushions to brighten up the bedroom or playroom.
Personalised cushion
Initialled pocket holds a soft toy – or a tooth for the tooth fairy to find. Removable duck feather pad.
LARGE: 30 x 30 cm
One initial. Includes soft toy/finger puppet.
£24.95
SMALL: 20 x 20 cm
One initial. Includes finger puppet.
£19.95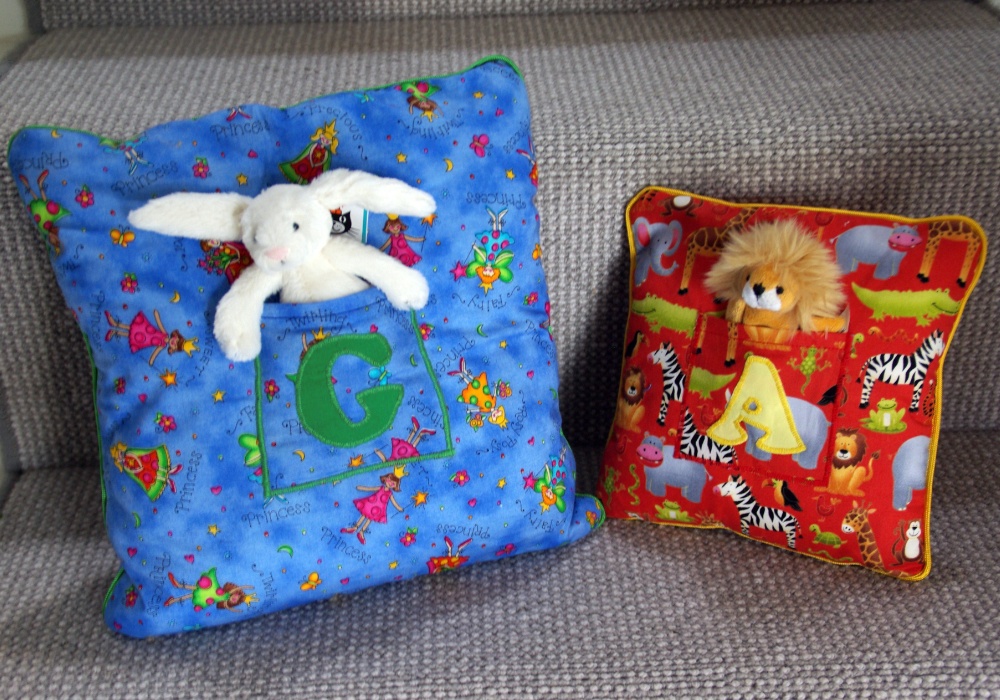 How to make an order
Please call or email me to discuss the choice of fabrics, styles and products.
If emailing, please include your telephone number so I can call you back. 

I just wanted to say how impressed I am with the lovely quality. The swim bag is even nicer than I remembered and the towel is lovely and thick.

My rabble of children have all been lucky enough to have been given personalised towels by you – so we have enjoyed your work for over 16 years.

We were given two of your lovely towels as a wedding present and would like to order some more.