Handmade Christmas family keepsakes
Advent Calendar
Beautifully detailed hand-made fabric advent calendar – the perfect way to count down to the big day!
With a tartan or check trim on a festive christmas tree background this advent calender has 24 pegs ready for you to hang the 24 hand crafted decorative creations, all stored in individual and numbered pockets.
The calender can be hung with the two ribbon loops and will look amazing in any house this Christmas.
Use year after year and hand down as a keepsake.
Made from 100% cotton. 
Length: 90 cm
Width: 30 cm
£150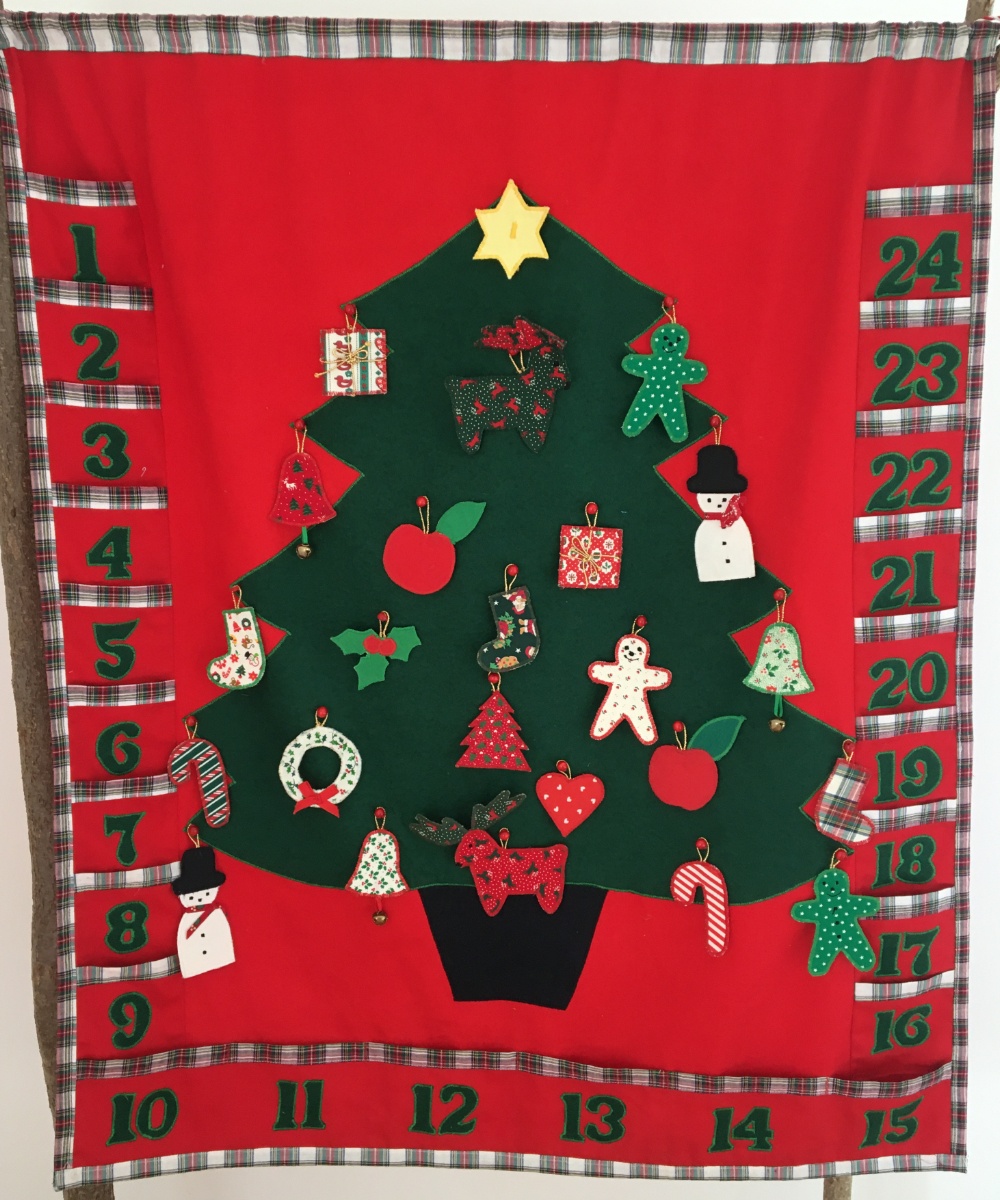 Personalised Christmas Stockings
In red or green cotton drill with contrasting seasonal fabric top and toe.
LARGE: 67 cm
Named: £24.95
Plain: £19.95 
MEDIUM: 52 cm
Named: £20.95
Plain: £15.95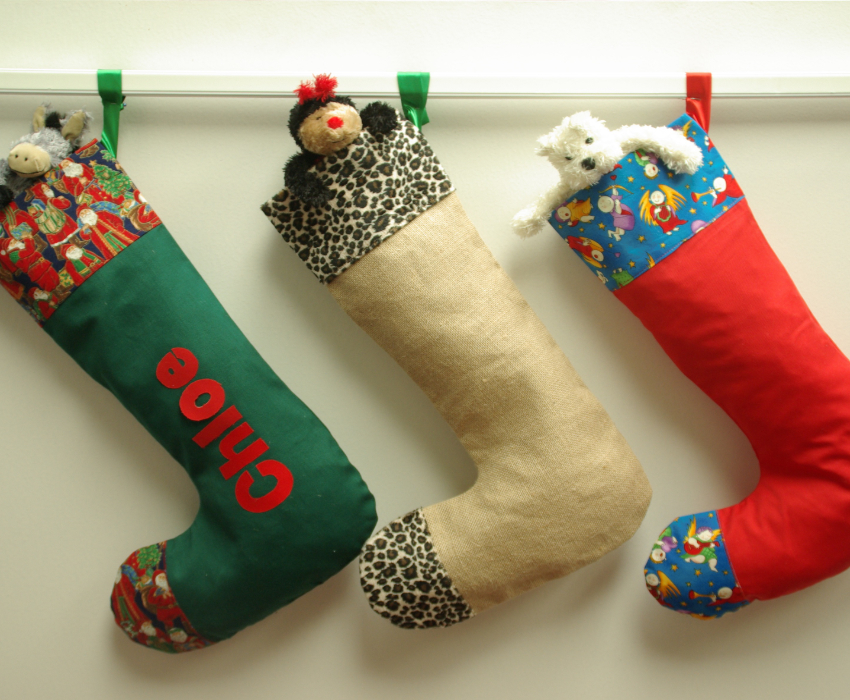 How to make an order
Please call or email me to discuss the choice of fabrics, styles and products.
If emailing, please include your telephone number so I can call you back. 

I just wanted to say how impressed I am with the lovely quality. The swim bag is even nicer than I remembered and the towel is lovely and thick.

My rabble of children have all been lucky enough to have been given personalised towels by you – so we have enjoyed your work for over 16 years.

We were given two of your lovely towels as a wedding present and would like to order some more.