Personalised bags for toys, treasures and trips.  
Kit Bag
Available in Royal Blue (and Hot Pink if you're quick as I only have a little left!). Choose from a selection of motifs suitable for budding ballerinas to probationary pirates.
length: 46 cm
width: 44 cm
Name OR motif only: £18.95
Name PLUS motif: £24.50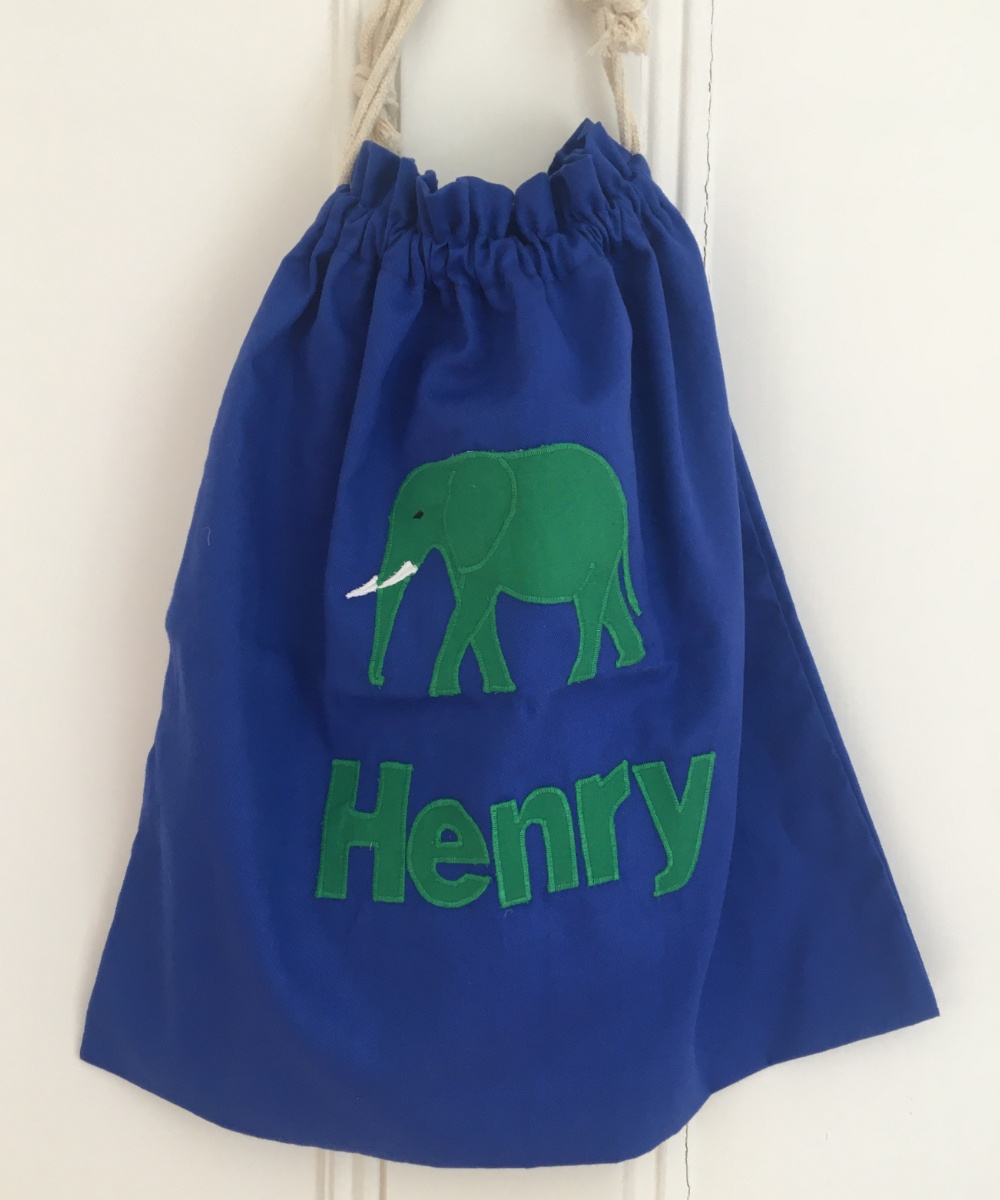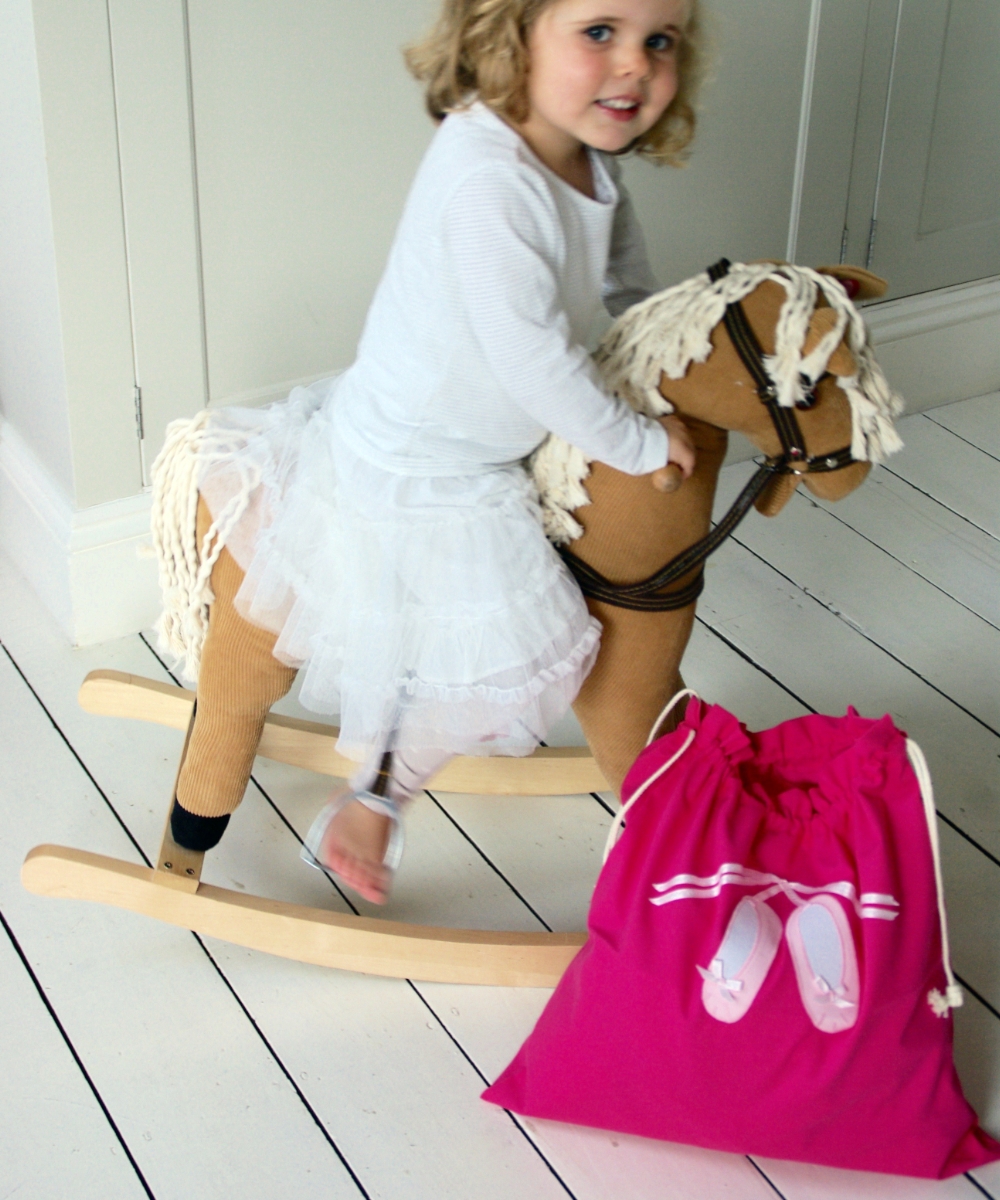 Swimming Bag
Practical and fun, these personalised duffel bags have a waterproof lining. Choose a bright, funky fabric or classic stripes in Blue or Pink. Striped bags can have a motif as well as a name.
length: 43 mm
Name & motif: £30.50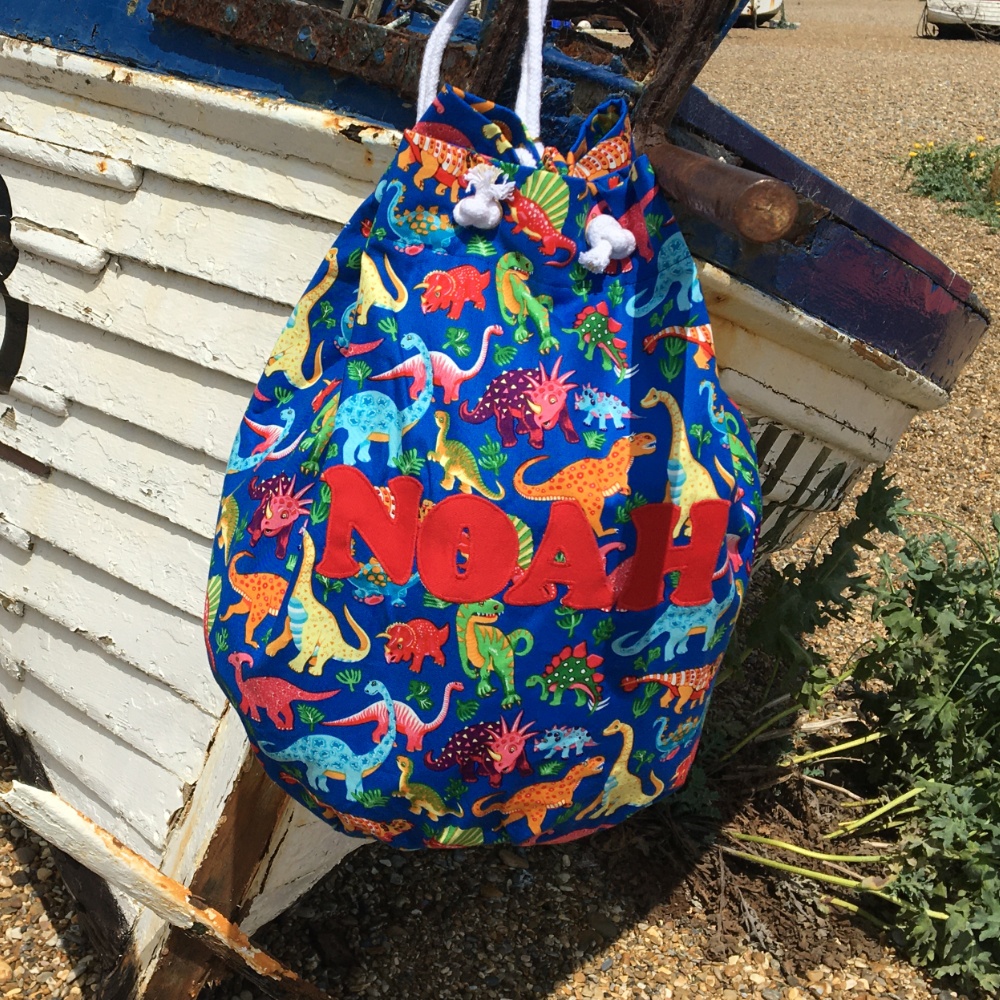 Wash Bag
With a waterproof lining and in a wide variety of colourful fabrics, with a single initial.
length: 27 cm
width: 23 cm
1 initial: £11.50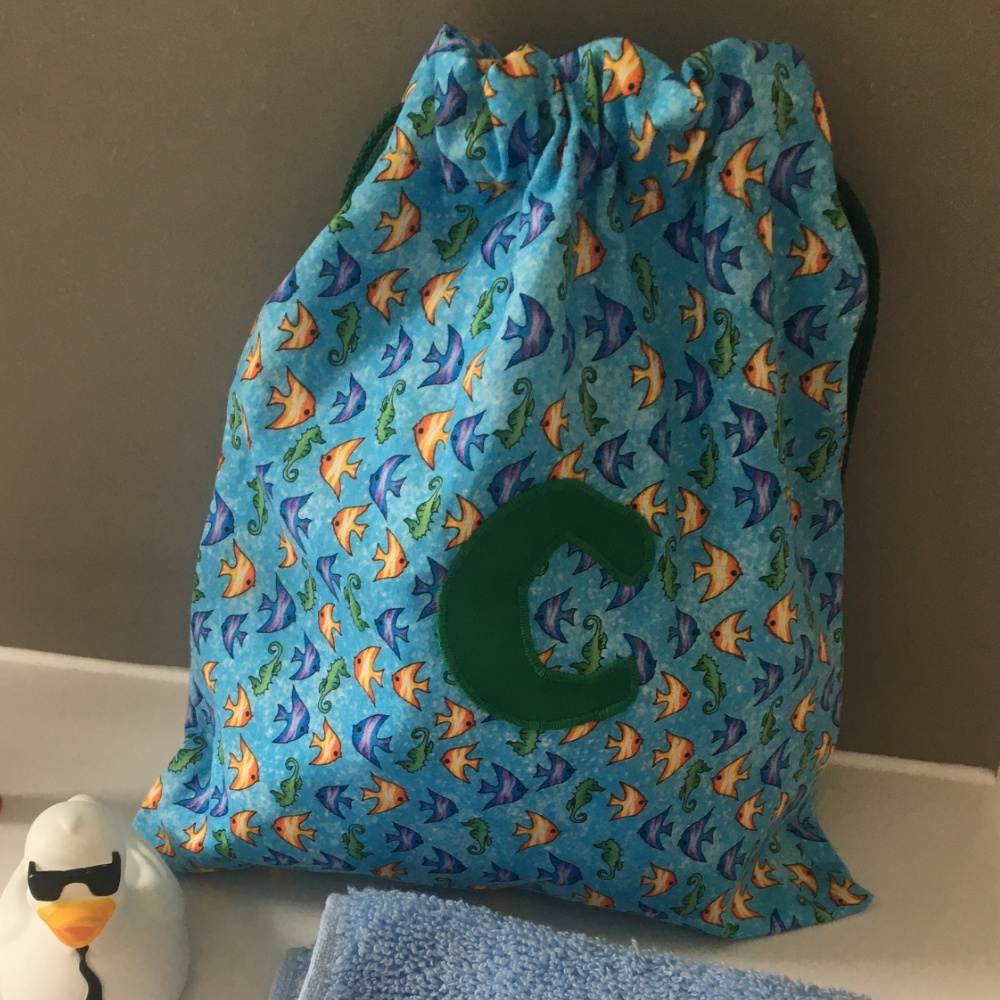 Sleep-over backpack
Soft Pink or Blue Denim, decorated with scotty dogs and Zs. Perfect for PJs and a favourite teddy.
length: 36 cm
width: 32 cm
£24.50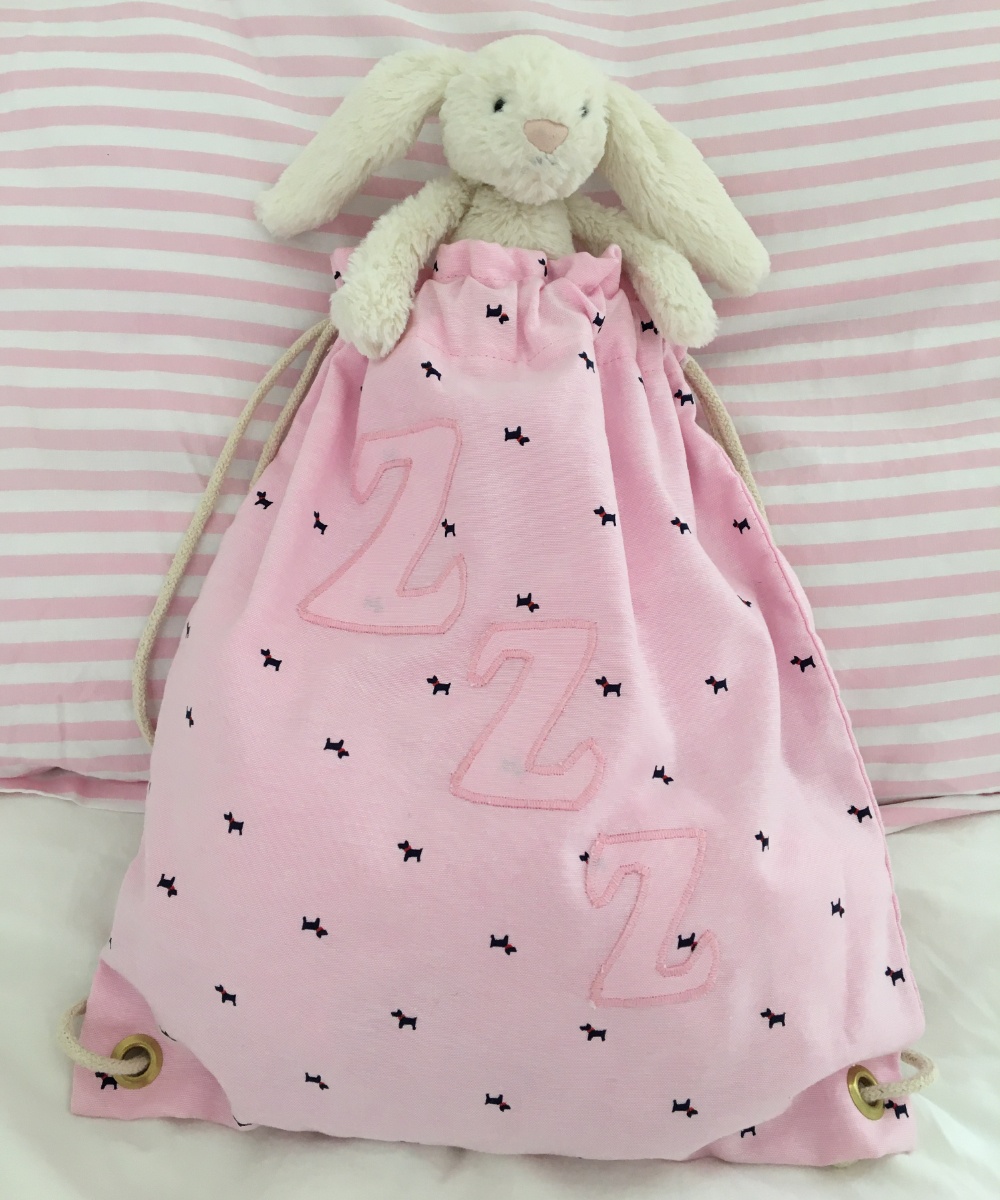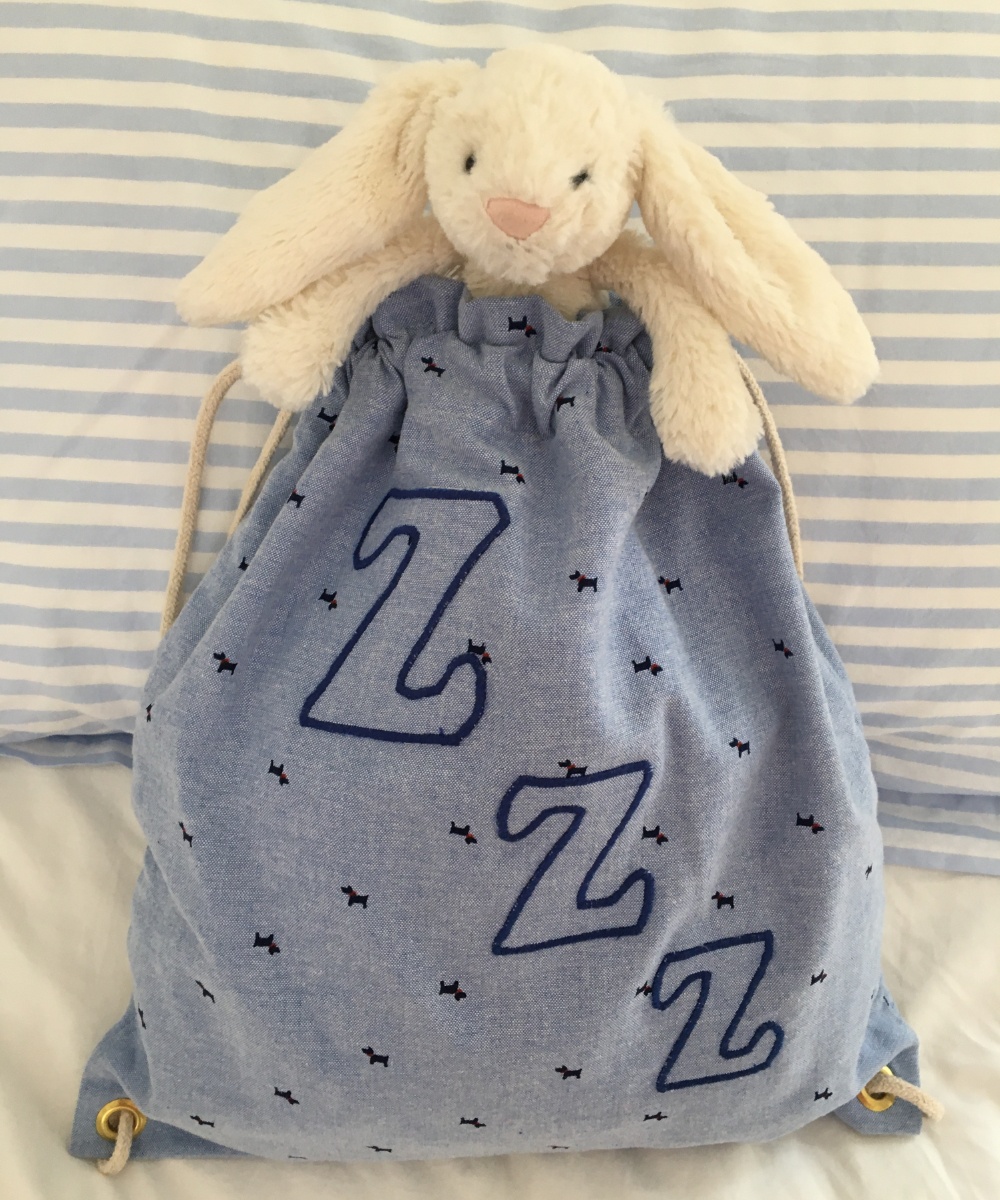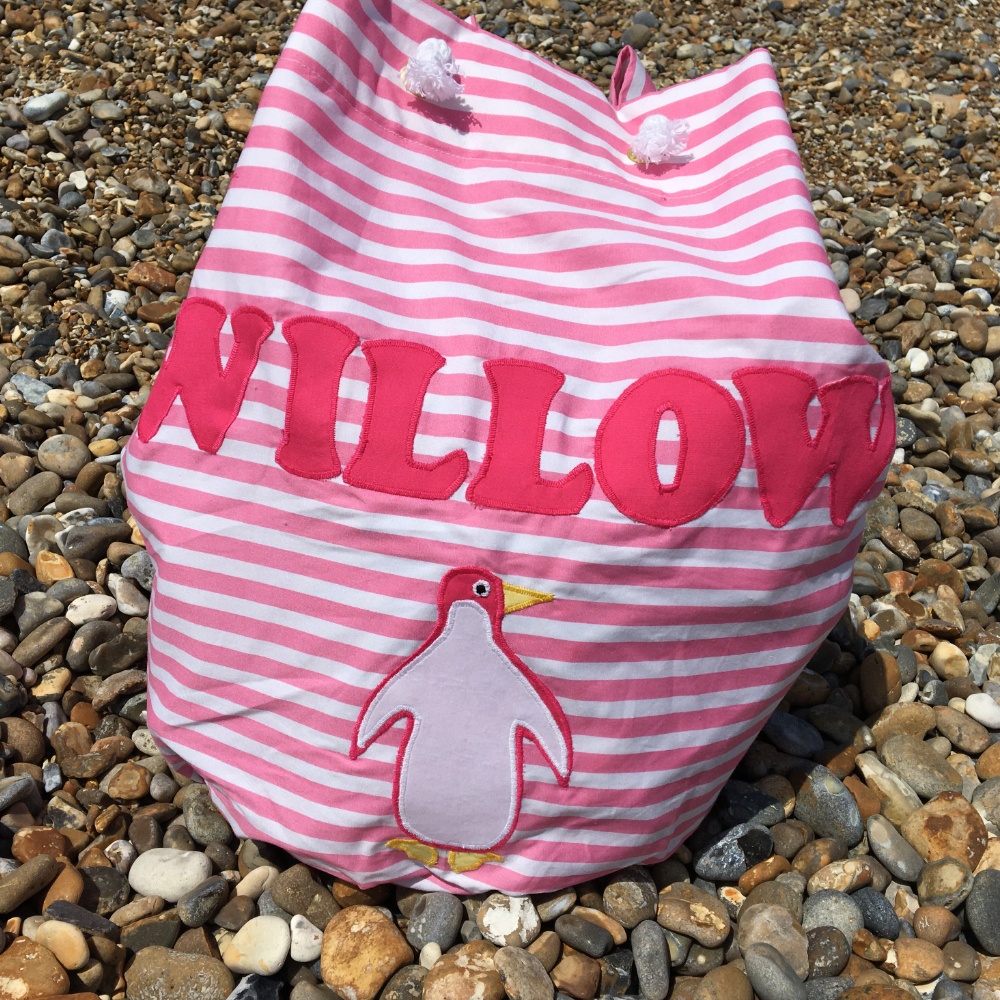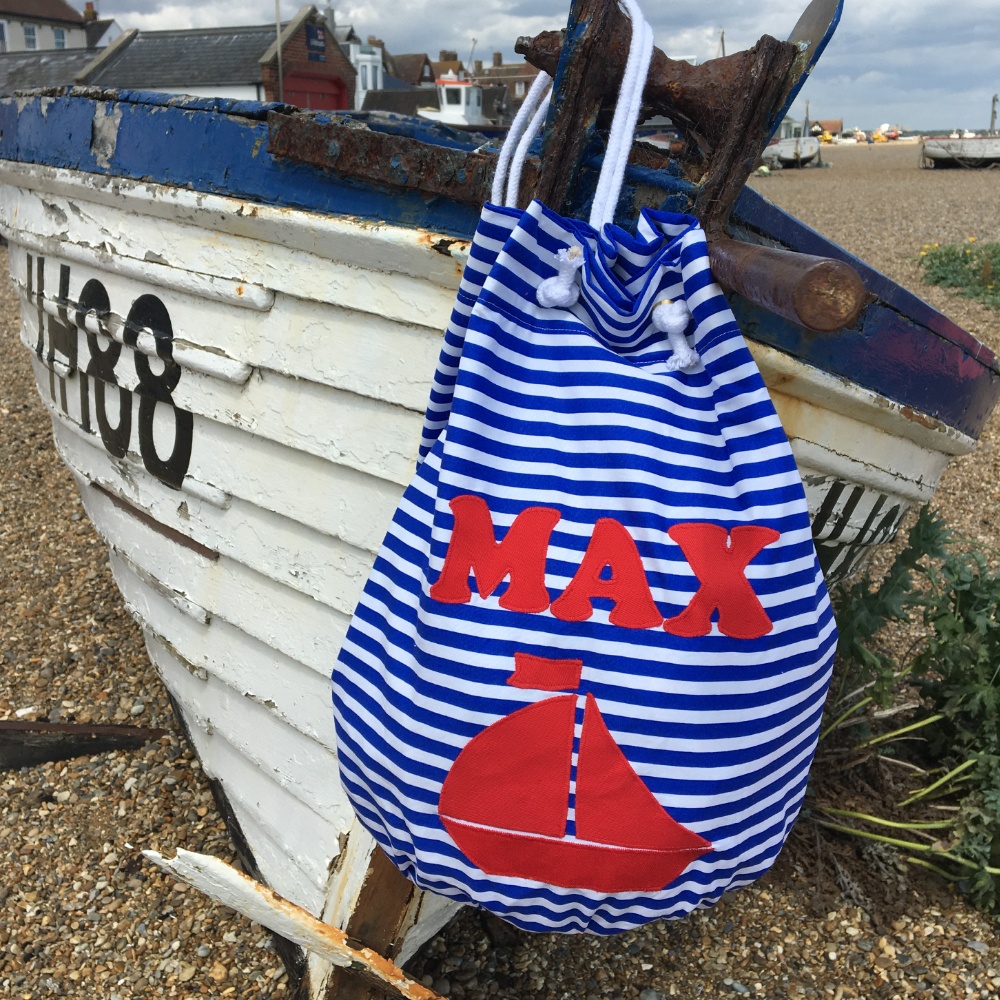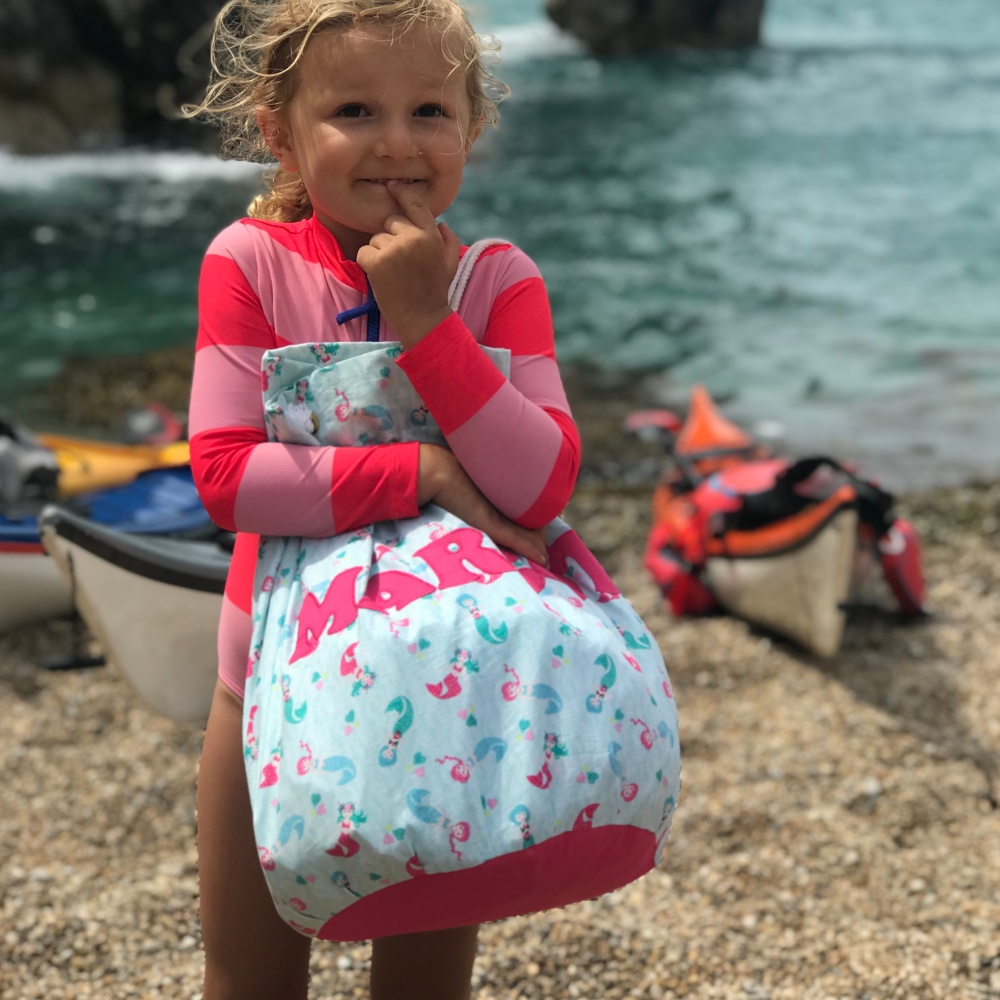 How to make an order
Please call or email me to discuss the choice of fabrics, styles and products.
If emailing, please include your telephone number so I can call you back. 

I just wanted to say how impressed I am with the lovely quality. The swim bag is even nicer than I remembered and the towel is lovely and thick.

My rabble of children have all been lucky enough to have been given personalised towels by you – so we have enjoyed your work for over 16 years.

We were given two of your lovely towels as a wedding present and would like to order some more.